A 40-years long history
of authenticity and hospitality
At Ristorante Pizzeria La Cantina, tradition is not only enjoyed at the table, but you can also breathe it in the uniqueness and beauty of a place that tells the story of Greve and its inhabitants.
Once upon a time there was an old steam railway that connected Greve to Florence, passing through one of the most enchanting Tuscan areas, and there was the old Greve coal cellar, in Piazza Trento n. 3, that was also used as a small station, in the period between the end of the 19th century and the beginning of the 20th century. The premises of the ancient Cini icehouse, that was used to provide ice for the preservation of food products, were then converted to meet new requirements. The small station of Greve became a place for meetings, exchanges and soon also for travellers. Thus, Greve inn came to be, a place to delight the palate, but also a reference and meeting point in the heart of the town.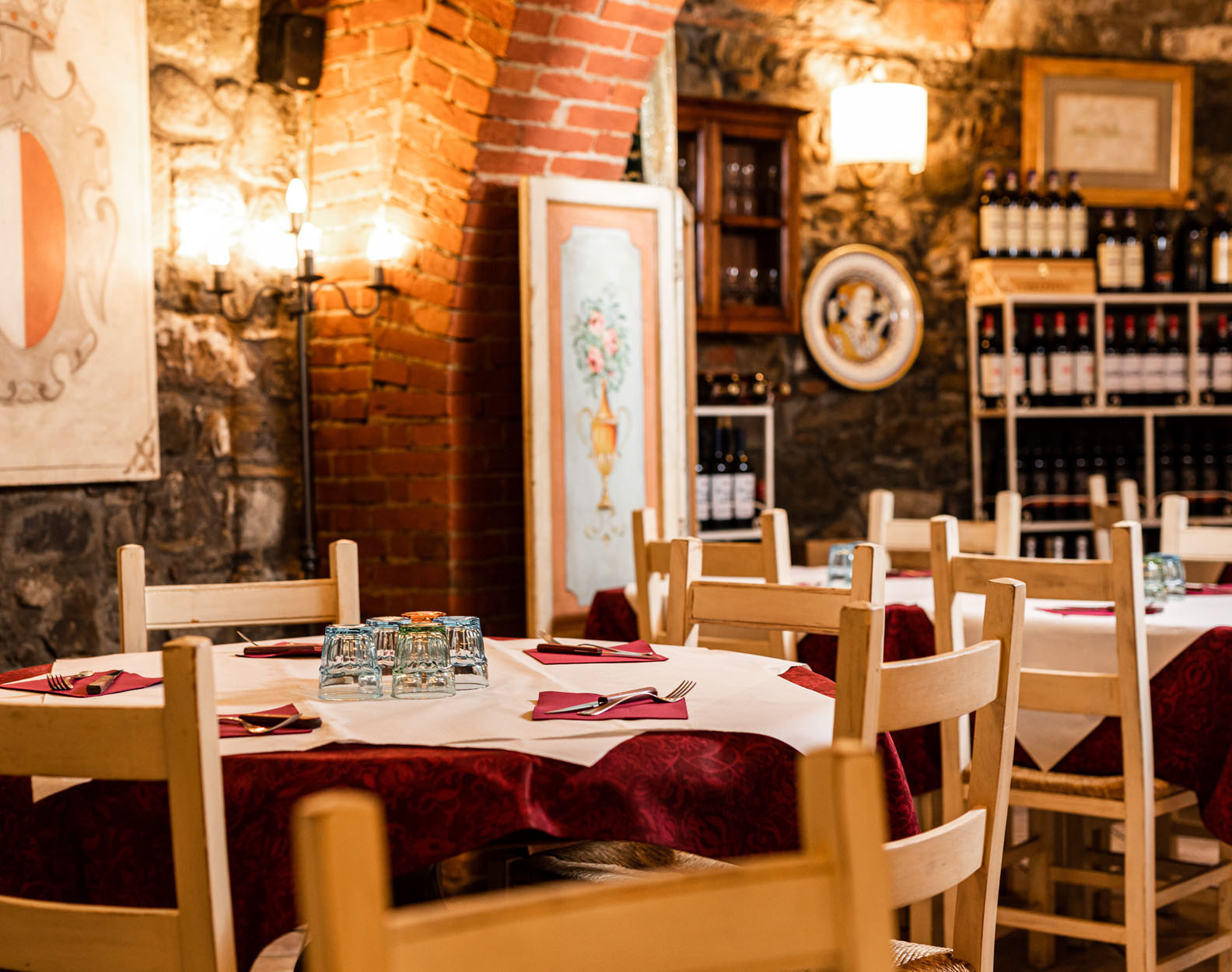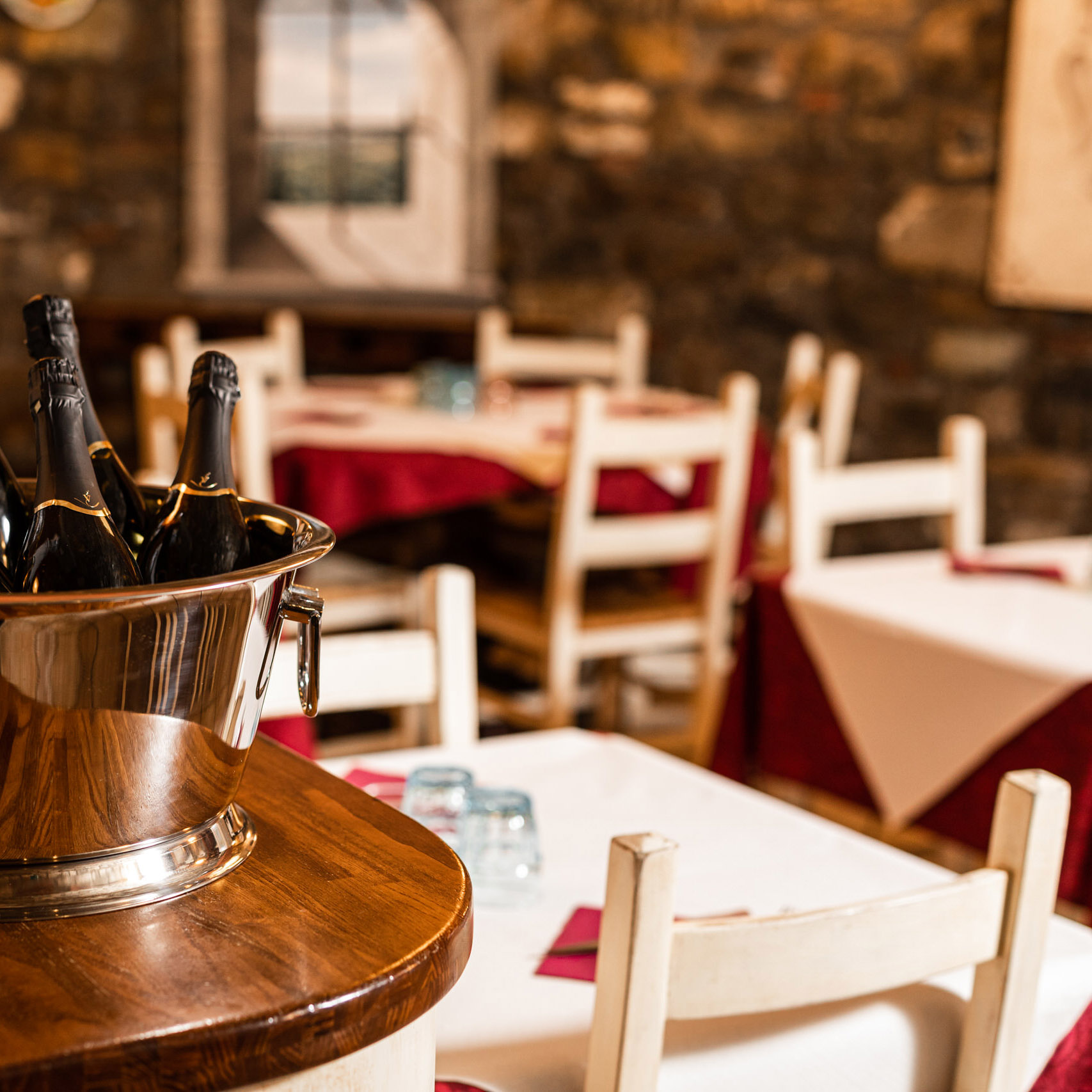 "La Cantina" from the post-war period until now
The great rebirth of the post-war period put an end to the old railroad, which was decommissioned and replaced with a more modern railway. The inn gave way to a more modern bar. What happened to the coal cellar? We must thank Alessandro and his family, and wait until June 1980, to be able to admire the ancient structure in all its glory.
This is when Alessandro and his family inaugurated the "La Cantina" Inn, after meticulous restoration, focused on preserving the precious testimonies of the past. The nineteenth century Cini icehouse, which later became the coal cellar of the old Greve station, had become the main hall of the Inn.
The business grew over the years, and was later transformed into a restaurant, pizzeria and wine bar.
Greve in Chianti:
lunches and dinners in a historic setting
Times change but there are things that remain the same. Therefore, the ancient Cini icehouse, with its arches and exposed stonework, is always ready in all its circular magnificence: it is a unique experience to be seated in this precious and evocative historical location. The Pizzeria Ristorante La Cantina is still managed by the same family, with Alessandro in the hall, guiding his young and passionate staff, and Mamma Lorena in the kitchen, coordinating the team of chefs and pizza chefs with great enthusiasm. You will always be welcomed with Alessandro's smile, passion, frank, genuine and friendly style; he is always ready to do anything to please his customers. "Thank you for choosing us," he says. "Every person who chooses to enter my restaurant must leave happy, because this is my way of thanking them."
This is the Pizzeria Ristorante La Cantina, this is Alessandro, this is his style!